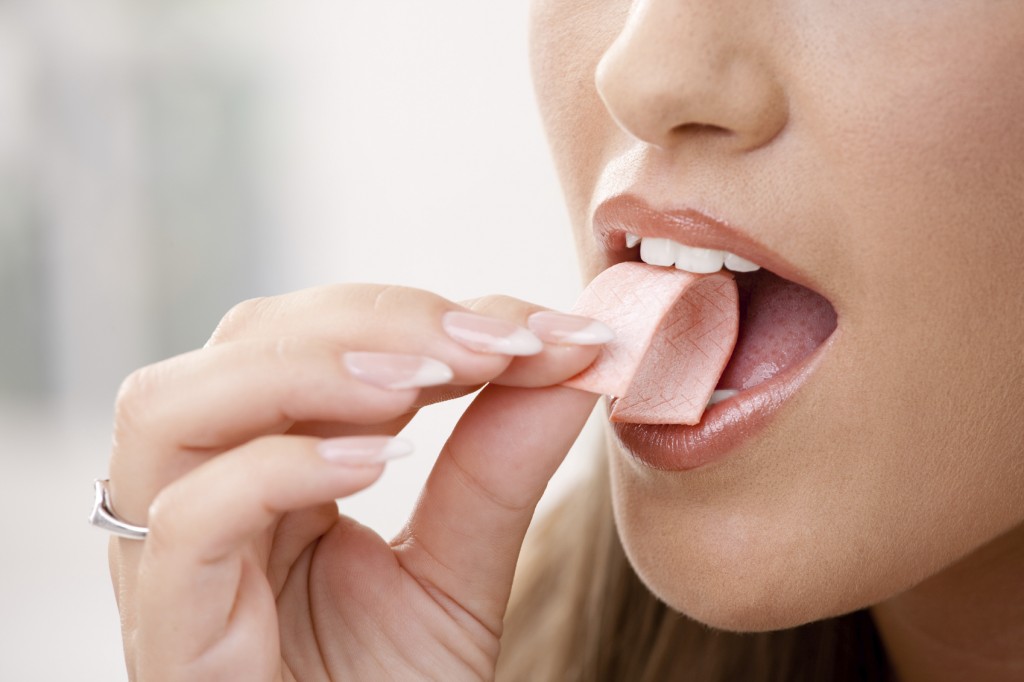 Nobody wants to hear, "You have bad breath." It should come as no surprise, but the main way to keeping your smile pretty is to brush and floss every day. In fact, some of us go so far as to do it after each and every meal. What you may not know is that we are naturally given a tooth decaying weapon to fight against cavities & gum disease – saliva.
You see, tooth decay happens when bacteria feed off of the sugars we are consuming through food and drink. This plaque latches on to your teeth and begins to eat through the enamel on your teeth. But even more than that, when the saliva glands are activated in our mouths, it naturally helps rinse off the bacteria.
Below are five easy ways to keep your breath fresh all day:
Stay hydrated. If you can't brush your teeth after a meal, drinking a lot of water can help speed up the process of cleaning harmful bacteria and debris from between your teeth. Drinking milk can even help deodorize some offensive breath odors. Avoid sugary drinks!
Easy on the coffee. It may be tasty, but coffee is a tough smell to get off the back of your tongue.
No tobacco. Cigarettes, pipes, and snuff can foul your breath. Smoking gives people horrible breath!
Cut back on alcohol. Alcohol can lead to a dry mouth. Too much beer, wine, and hard liquor can make your breath reek for up to eight to 10 hours after you finish drinking.
Chew sugarless gum. Chewing a piece of sugar-free gum after a meal can help with saliva flow, just make sure you wait 20 minutes. Gum that is 100% xylitol-sweetened can also help reduce cavities.
Visit Dr. Kirtley today and schedule an appointment to maintain a healthy smile. Call 317-841-1111 or www.smilesbygeorge.com.
Dr. George Kirtley proudly serves Indianapolis and all surrounding areas.