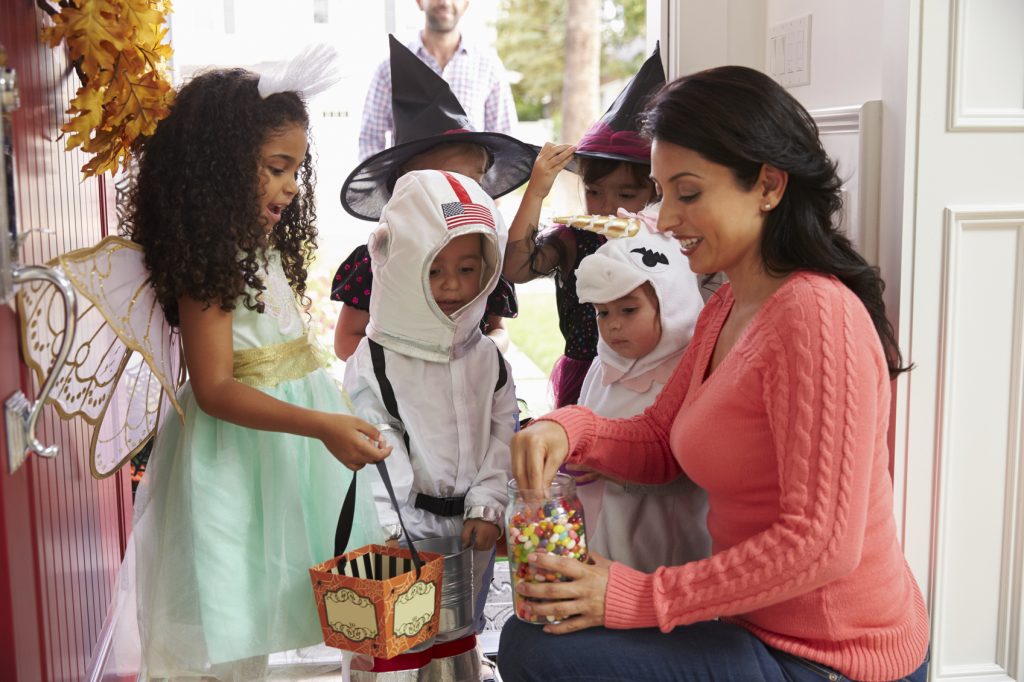 Well, we've made it back to yet another Halloween night. And while this night is the spookiest of all, it is the days following that are the spookiest for your dentist. This is why it is so important to keep your dental health up during this sugary sweet time of year. There's no reason to deny children the enjoyment of Halloween candy, in fact, it is the ideal time to teach an important lesson.
Use Halloween as a way to teach children about moderation. By teaching children to eat sweets in moderation, you'll encourage them to practice moderation in their daily lives, including other foods that may not be the best for us. Allow your children to choose the candy they want to eat, but set a limit on the number of pieces, and remove the extras – they can be saved for a future day, frozen for later, thrown away, or donated.
It is important to know that the effect of sugar is not instant. If children eat candy for a short time period, and then brush their teeth a short time later, the impact of the sugar is fairly minimal. Set a certain amount of time for children to enjoy their Halloween candy. This allows them to prioritize their candy enjoyment, minimize the chances that they'll consume far too much, and help prevent cavities.
Focus on fun, but effective, tooth brushing. Children don't care about dental health, so stimulate their interest by swapping a traditional toothbrush for one that has fun characters/colors, or giving them the opportunity to pick their own toothpaste, just make sure it contains fluoride.
Visit Dr. Kirtley today and schedule an appointment to maintain a healthy smile. Call 317-841-1111 or www.smilesbygeorge.com.
Dr. George Kirtley proudly serves Indianapolis and all surrounding areas.