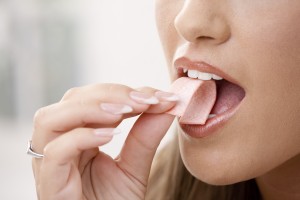 Do you suspect you have bad breath? If so, it might be an indication of other problems and not just a lack of proper oral hygiene. With perpetual bad breath or a bad taste in the mouth may be a warning sign of gum (periodontal) disease. Gum disease is caused by the buildup of plaque on teeth. Bacteria cause the formation of toxins, which irritate the gums. If gum disease continues untreated, it can damage the gums and jawbone.
The medical condition dry mouth (xerostomia) also can cause bad breath. Saliva is necessary to moisten the mouth, neutralize acids produced by plaque, and wash away dead cells that accumulate on the tongue, gums, and cheeks. If not removed, these cells decompose and can cause bad breath. Dry mouth may be a side effect of various medications, salivary gland problems, or continuous breathing through the mouth.
Many other diseases and illnesses may cause bad breath. Here are some to be aware of: respiratory tract infections such as pneumonia or bronchitis, chronic sinus infections, postnasal drip, diabetes, chronic acid reflux, and liver or kidney problems.
Below are five easy ways to keep your breath fresh all day:
Stay hydrated. If you can't brush your teeth after a meal, drinking a lot of water can help speed up the process of cleaning harmful bacteria and debris from between your teeth, by rinsing your mouth out as well. Drinking milk can even help deodorize some offensive breath odors. So make sure you drink your daily intake of water and avoid sugary drinks!
Keep coffee use to a minimum. It may be tasty, but coffee is a tough smell to get off the back of your tongue. If you feel like you can't function without it, don't quit completely. Instead, keep the intake to a minimum and have a toothbrush or sugar-free gum handy for afterwards.
Stay away from tobacco products. Cigarettes, pipes, and snuff can not only make you more susceptible to health issues, but smoking gives people horrible breath. Keeping them out of your life will have multiple benefits.
Cut back on alcohol. Alcohol can lead to a dry mouth. Too much beer, wine, and hard liquor can make your breath smell less than fresh for up to eight to 10 hours after you finish drinking.
Chew sugarless gum. Wait for a good half hour after a meal before popping in a piece of sugarless gum. It can help with saliva flow, cleaning cavity-forming bacteria from your mouth before they can do any damage. Gum that's 100% xylitol-sweetened can help reduce cavities, so feel free to indulge in this sweet treat after a good meal.
For more information regarding bad breath and/or to make an appointment call, Dr. Kirtley at 317-841-1111 or visit his website dentalimplantsinindianapolis.com.
Dr. Kirtley gladly welcomes patients from Indianapolis, Spring Hill, Beech Grove, Wynndale, Speedway, Rocky Ripple, Warren Park and all surrounding areas.