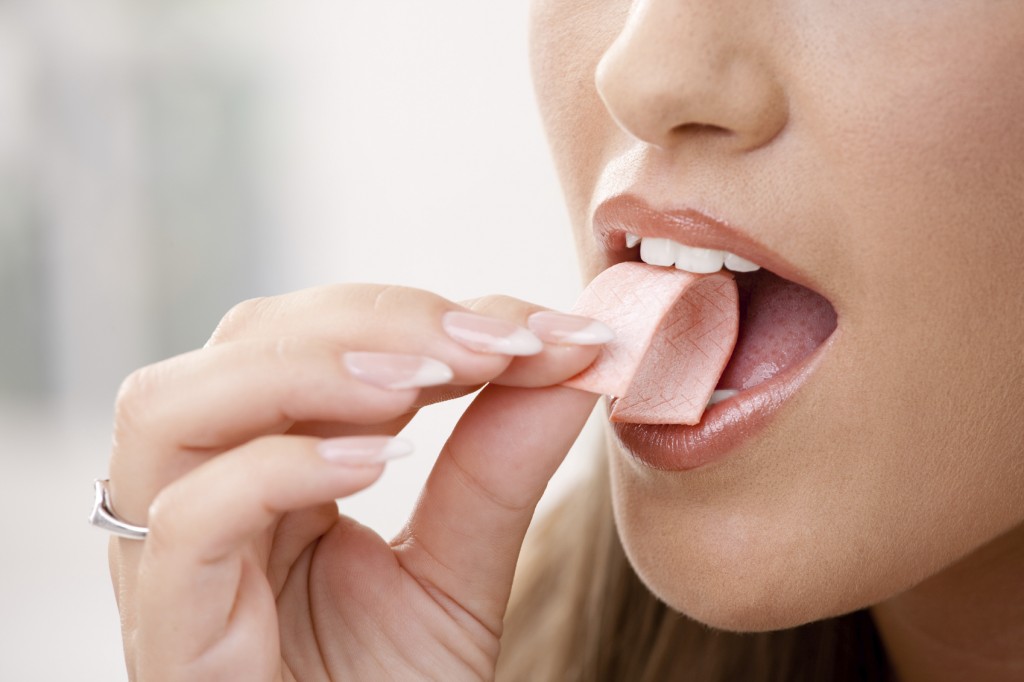 Okay so, maybe that isn't exactly true. But it is safe to say, millions of Americans chew gum. Some use it for the fresh breath, some us it to curb food cravings, some just like to chew gum for the bubbles, but chewing gum is really good for your teeth. But all chewing gum isn't the same.
First, the science. The physical act of chewing increases the flow of saliva in your mouth. If you chew after eating, the increased salivary flow can help neutralize and wash away the acids that are produced when food is broken down by the bacteria in plaque on your teeth. In fact, clinical studies have shown that chewing sugarless gum for 20 minutes following meals can help prevent tooth decay. It's always best to brush and floss, but if a toothbrush isn't handy, sugar free gum is a great second option.
It's important to note that it's important to chew sugarless gum, and if possible, choose gum sweetened with Xylitol. Tooth decay starts when bacteria in your mouth consumes sugar – whether that sugar comes from a sugary drink such as cola or ice cream from dessert, it stays within your mouth and attaches to the surface of your teeth. When that sugar is allowed to stay in contact with your teeth, it provides an opportunity for decay to set in as bacteria has food to grow and multiply within your mouth. When you chew gum, the additional saliva neutralizes oral acids and flushes sugar away from the teeth, starving bacteria and protecting your teeth from cavities.
Visit Great Lakes Family Dental today and schedule an appointment to find out what kind of treatment your teeth needs to be healthier and to look better.  Call 317-841-1111 or www.smilesbygeorge.com.
Great Lakes Family Dental proudly serves Indianapolis and all surrounding areas.