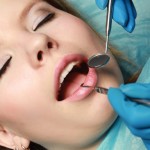 Does the thought of having your teeth worked on make you anxious or uncomfortable? Do the sight of needles and the sound of dental drills make you cringe? Now imagine if you could have everything done while you nap comfortably and awake to not remembering anything from the procedure. By the use of sedation, we can do this for you. Dr. George Kirtley of Indianapolis, IN is trained in sedation dentistry and has been helping people overcome these fears for many years.
Sedation dentistry involves medications taken before a procedure to produce a relaxed feeling. Recovery time is a little longer and you'll need someone to drive you home after your dental treatment is completed. Sedation dentistry can benefit a wide range of patients, including people with:
High dental anxiety and fear.
A severe gag reflex.
Difficulty getting numb.
Extensive treatment needs.
A desire to have dentistry done comfortably while they are fully relaxed.
We understand that going to the dentist can be very difficult for some people. Dental phobia is actually a lot more common than you may think. It is estimated that about 15% of Americans avoid going to the dentist because of this reason.
If you've avoided going to the dentist because of anxiety or fear of the dentist, this is your chance to make an appointment and lose that fear. Contact Dr. Kirtley 317-841-1111 or visit his website www.smilesbygeorge.com.