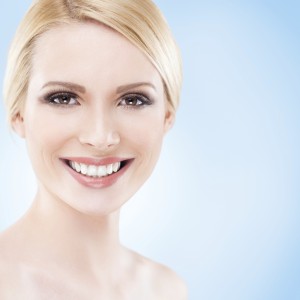 Modern cosmetic dentistry has advanced to the point where we can completely overhaul our smile, sometimes in as little as one visit. But nowadays, cosmetic dentistry isn't just for celebrities and the wealthy. Now there are a wide variety of options and price ranges, putting a fantastic smile within reach for many patients.
Traditional dentistry addresses the health of your teeth and gums, while cosmetic dentistry focuses on their appearance. From subtle changes to major oral surgery overhauls, there are a variety of cosmetic dentistry procedures that can get a smile looking good as new, whether they are discolored, misshapen, chipped or missing.
So is cosmetic dentistry right for you? Let's take a look at the various procedures possible:
Teeth whitening: Everyone's teeth get discolored or stained from time to time. Our diet is filled with food that does the damage. Teeth whitening, or bleaching, can be done in a dentist's office or at home with a system dispensed by the dentist.
Bonding: Life is full of accidental mishaps, sometimes those mishaps mess up our teeth. Bonding can improve the appearance of teeth that are chipped, broken, cracked, stained, or gapped by bonding tooth-colored materials to the tooth surface, making them nearly impossible to distinguish.
Veneers: Another variation of the bonding technique are veneers. These are thin, custom-made porcelain shells that cover the front of the teeth to disguise discoloration or imperfections.
Tooth reshaping: This procedure changes the actual look of your teeth by modifying or removing enamel, completely changing the look of your tooth. Tooth reshaping (also known as dental contouring) is often combined with bonding.
Crown lengthening: Sometimes it isn't the teeth that are the issue, it's the gums. This "gummy" smile or an uneven gum line can be fixed by removing excess gum tissue, exposing more of the tooth's crown to give the appearance of longer teeth.
Smile makeovers: Deciding your smile needs an entire makeover involves a comprehensive assessment of the overall appearance of the teeth and smile. Typically, several cosmetic dentistry procedures are required to overhaul the look of a patient's smile, but the results will be staggering.
As with all other cosmetic surgeries, your mouth also needs to be in fairly good health in order to have these dental procedures done. Strong healthy teeth are absolutely necessary in order for a cosmetic procedure to work. Many patients think they can walk in with existing problems (cavities, etc.) and walk out with a Hollywood smile. Sadly, that isn't the case. To determine if you are a good candidate for cosmetic procedures, and to find out which cosmetic procedure will give you the lasting smile you desire, contact Dr. Kirtley today!
For more information on smile makeovers and to make an appointment call, Dr. Kirtley at 317-841-1111 or visit his website dentalimplantsinindianapolis.com.
Dr. Kirtley gladly welcomes patients from Indianapolis, Spring Hill, Beech Grove, Wynndale, Speedway, Rocky Ripple, Warren Park and all surrounding areas.