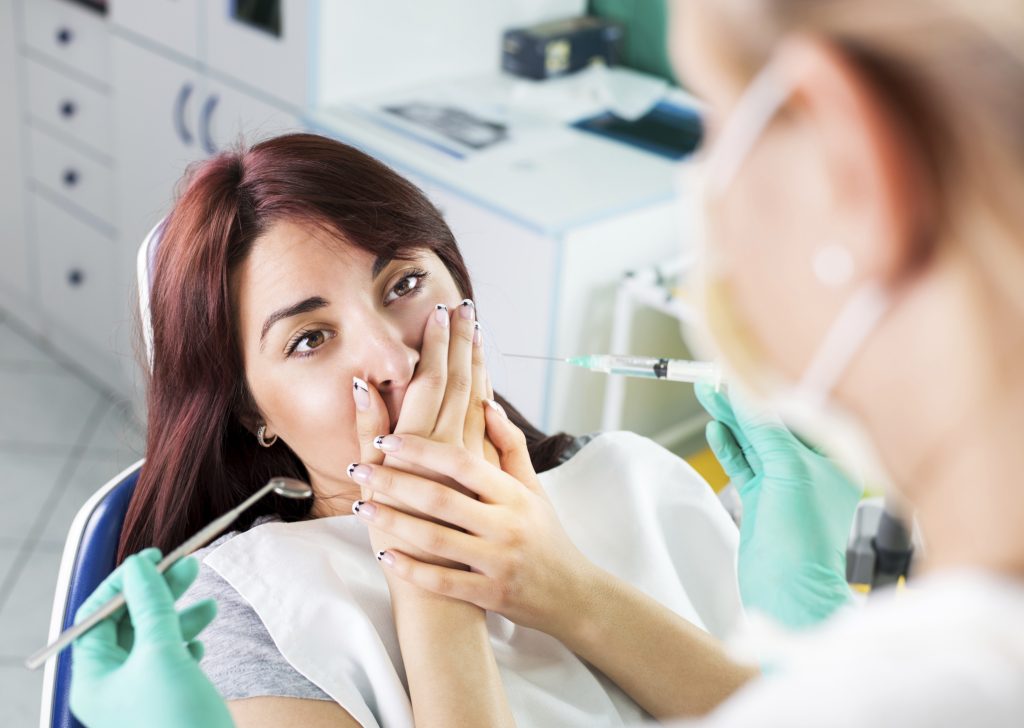 Are you one in the millions of Americans considered to have a dental phobia? Maybe you had a bad experience as a child, maybe you just can't handle people and instruments that close to your face. Whatever it is, you're definitely not alone.
Dental anxiety and phobia are extremely common. In a survey by the British Dental Health Foundation, 36% of those who didn't see a dentist regularly said that fear was the main reason. Dental phobia keeps many people from seeing their dentists for regular check-ups, which could result in poor oral health. Women are more likely to suffer from this phobia than men.
The most common fear of visiting the dentist is having a tooth drilled and the local anesthetic injection. People are not born with a fear of the dentist, you develop it and can overcome it. Today dentistry is much different than it used to be. It can be a pain free, anxiety free experience. Relaxation and sedation techniques have been proven in helping overcome dental phobias. Some of the signs of dental phobia include:
Tension or having trouble sleeping the night before a dental exam
Increasingly nervous while you're in the waiting room
The sight of dental instruments or personnel increases your anxiety
The thought of a dental visit makes you feel physically ill
Panic or trouble breathing when objects are placed in your mouth during a dental appointment
Our patients have commented that if they had known how comfortable treatment was under sedation they never would have had any worries about dental treatment. This is such a relaxing procedure that it's often referred to as sleep dentistry.
Visit Dr. Kirtley today and schedule an appointment to maintain a healthy smile. Call 317-841-1111 or www.smilesbygeorge.com.
Dr. George Kirtley proudly serves Indianapolis and all surrounding areas.