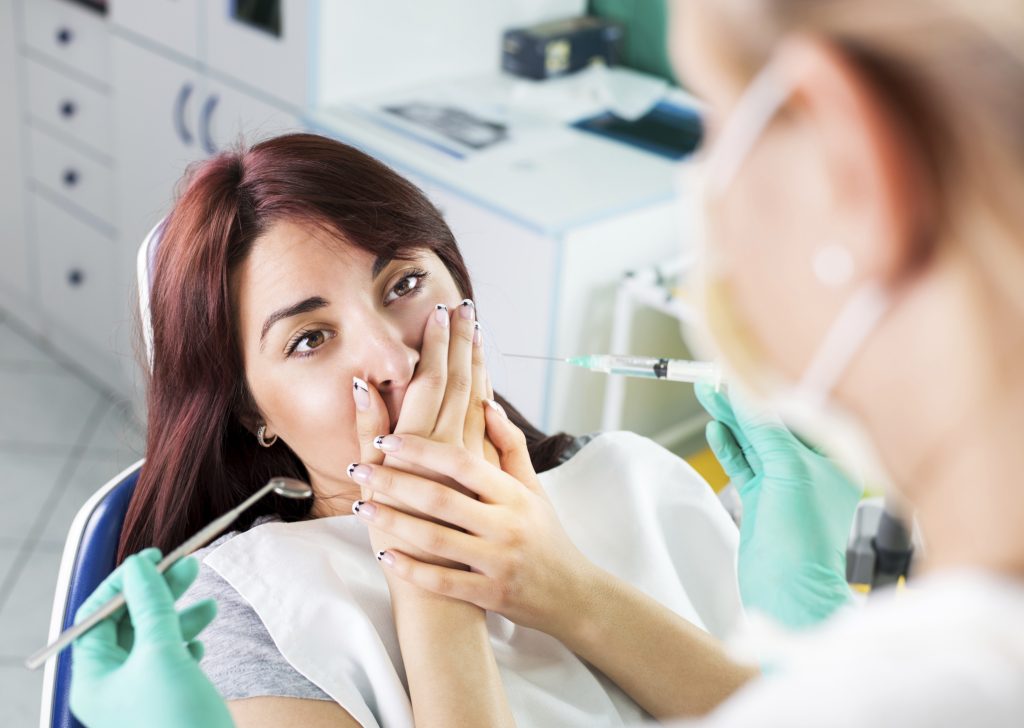 What are your biggest fears? Do they cause you to put your well-being in danger? With many of these fears, it is possible to avoid it altogether, for others it could cause issues in the future. One of these fears is the dentist. The British Dental Health Foundation has found that 1 in 10 people suffer from dental anxiety, and most are women.
The most common fear of visiting the dentist is having a tooth drilled and the local anesthetic injection. People are not born with a fear of the dentist. "You develop it and can overcome it", the Foundation stated in a press release.
And it's absolutely true. Because we aren't practicing dentistry the same way we did in the past. It isn't your grandparent's dentist anymore. With today's technology, your entire dental experience can be a pain free, anxiety free one. And it is all thanks to relaxation and sedation techniques that have been proven in helping overcome dental phobias.
Your dental professional can now offer sedation dentistry for patients with dental phobias and anxiety. For those that are very anxious or if you are undergoing a longer procedure, we offer conscious sedation. This treatment uses a combination of medications that put you into a very relaxed dream like state.
Many of our patients have commented that if they had known how comfortable treatment was under sedation, they never would have had any worries about dental treatment. This is such a relaxing procedure that some people call it sleep dentistry. Don't let a fear of the dentist keep you from having the smile you've always wanted.
Visit Dr. Kirtley today and schedule an appointment to find out what kind of treatment your teeth needs to be healthier and to look better.  Call 317-841-1111 or www.smilesbygeorge.com.
Dr. George Kirtley proudly serves Indianapolis and all surrounding areas.