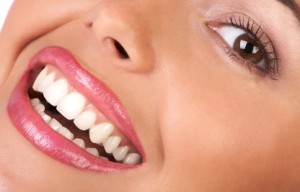 Are you in need of dental work and wonder what types of options you will have when planning dental procedures. If a tooth has a very large area of decay, can it be saved? What happens if the tooth is cracked through the middle? If the pulp of the tooth can be felt prior to going to the dentist, does that mean the entire tooth needs to be removed?
While the best answer to these questions will come from your dentist, two likely options that will be presented are crowns and bridges.
Dental crowns are often chosen when the original tooth is compromised – either weakened from decay, broken, or otherwise unable to maintain itself without assistance. Dental crowns are custom-made – molded to match your existing tooth and fit your normal bite – out of a variety of strong materials such as steel, resin, and porcelain. Like the name suggests, a crown is a shell that goes on top of the rest of the tooth – like a hat on a head, the crown fits snugly atop the base of the tooth, providing an artificial bite surface that is stronger and harder than the natural tooth.
Unlike dental crowns, dental bridges are used in cases where the underlying tooth can not be saved. Where a crown is affixed to a single tooth to provide strength, a dental bridge is used when the tooth in question must be fully removed. Like a crown, it will be designed by your dentist to match your existing teeth and bite, and then constructed in a lab. Unlike a crown, it will not sit atop a single tooth, but is generally attached to neighboring teeth (usually one tooth on each side of the removed tooth), providing a fake tooth surface where the missing tooth would have been.
While crowns and bridges are typically only presented as options for patients with significant damage to one or more teeth, they are fairly common. Bridges and crowns are typically recommended as necessities, and as such, insurance will likely cover a portion of the cost. With proper care, bridges and crowns can last 5-15 years, or more, and will allow the patient to chew, drink and speak normally for many years.
For more information and to make an appointment call, Dr. Kirtley at 317-841-1111 or visit his website smilesbygeorge.com
Dr. George Kirtley welcomes patients from Spring Hill, Beech Grove and Warren Park