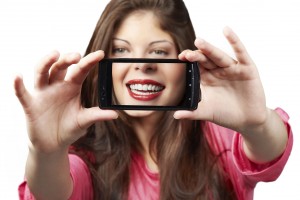 In todays modern times cosmetic dentistry has advanced to the point where we can completely overhaul our smile, sometimes in as little as one visit. Now a days cosmetic dentistry isn't just for celebrities and the wealthy, there's now a wide variety of options and price ranges that put a better smile within reach for many patients.
Traditional dentistry addresses the health of your teeth and gums, cosmetic dentistry focuses on the appearance of your teeth. From subtle changes to major overhauls with oral surgery, there are a variety of cosmetic dentistry procedures that can treat teeth that are discolored, misshapen, chipped or missing.
So is cosmetic dentistry right for you?
Below are the most common cosmetic procedures:
Teeth whitening: This procedure brightens teeth that are discolored or stained. Teeth whitening, or bleaching, can be done in a dentist's office or at home with a system dispensed by the dentist.
Bonding: This can improve the appearance of teeth that are chipped, broken, cracked, stained, or have spaces in between them, by bonding tooth-colored materials to the tooth surface.
Veneers: These are thin, custom-made porcelain shells that cover the front of the teeth to disguise discoloration or imperfections.
Tooth reshaping: This procedure changes the teeth to improve their appearance by modifying or removing enamel. Tooth reshaping (also known as dental contouring) is often combined with bonding.
Crown lengthening: This can fix a "gummy" smile or an uneven gum line by removing excess gum tissue to expose more of the tooth's crown and give the appearance of longer teeth. This involves minor oral surgery.
Smile makeovers: These procedures involve a comprehensive assessment of the overall appearance of the teeth and smile. Typically, several cosmetic dentistry procedures are required to overhaul the look of a patient's smile. Think of it as a facelift for the mouth(Source: everydayhealth.com).
Of course before having a cosmetic procedure done, your oral health must be in good shape. You need to have strong healthy teeth for a cosmetic procedure to work. Many patients think they can walk in with a existing problems (cavities, etc.) and walk out with a Hollywood smile; not understanding the chain of events that must occur prior to be a good cosmetic candidate.
To determine if you are a good candidate for cosmetic procedures, and to find out which cosmetic procedure will give you the lasting smile you desire, contact Dr. Kirtley today!
For more information on cosmetic dentistry and to make an appointment call, Dr. Kirtley at 317-841-1111 or visit his website  porcelainveneersindianapolis.com
Dr. Kirtley gladly welcomes patients from Spring Hill, Beech Grove and Warren Park.