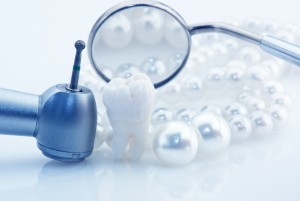 We all want to optimize our oral health but what can we do in our daily oral routine at home that will give your mouth an added layer of protection? Mouthrinse!
Who doesn't love that minty fresh feeling you get after rinsing with mouthwash? But mouthwash can do more than just give your breath a boost. Mouthwash can help keep your gums and teeth healthy—but only if you use them properly. The benefits from using a mouthwash depend largely on the type of product used. Mouthwash can be classified as cosmetic or therapeutic. Rinsing with a cosmetic mouthwash will loosen bits of food from your teeth, lessen bacteria in your mouth, temporarily reduce bad breath and leave a refreshing taste in your mouth. But these products can't make any greater claim than that.
Mouthwash can cut back the level of bacteria in your mouth. Of course, you still have to brush and floss your teeth regularly and combined will do a much better job of removing plaque and debris. Research shows that adding a rinse with mouthwash to your oral care routine can in fact improve the overall cleanliness of your mouth and help keep gum inflammation at bay.
Gargling and rinsing for a few seconds doesn't quite cut it.  Most mouthwashes are at their most effective when in contact with your mouth tissues for 30 seconds per use. That proves to be quite tasking for most of us, some people say mouthwash is so strong that it's difficult to use for that long. Still, it's worth toughing it out if you want the best results. Did you know it's also a good cleaning agent for mouth guards?
Did you know that rinsing daily with certain mouthwashes can improve your oral health. We're talking whitening your teeth, helping to prevent gum disease and fighting plaque!
What are the benefits of swishing daily with an oral rinse?
1)     Freshens breath – First and most obviously, mouthwash temporarily reduces bad breath. Mouthwash kills bacteria associated with causing bad breath leaving you with minty fresh breath.
2)     Prevents Plaque build-up – Various mouthwashes help prevent plaque build up on your gums, in-between teeth, and on the surface of your teeth. Although it prevents the build up of plague, it cannot reduce the plaque that already exists on your teeth.
3)     Removes particles – Most people use mouthwash only after brushing. This is a perfectly fine practice, but used before before brushing to rinse out loose particles in your mouth will make the brushing and flossing more effective.
4)     Stop cavities from forming – Regular use of mouthwash before and after you brush and floss, you can reduce the chances of cavities forming. Mouthwashes that contain fluoride can prevent cavities and strengthen your enamel. Remember, not all mouthwashes contain fluoride(Source: WebMD).
Mouthwash is not a substitute for brushing and flossing and should be used along with good oral health habits. It only takes a moment to rinse but the positive impact on your oral health is much greater. With rinsing daily you can successfully navigate around dental problems.
Contact Dr. George Kirtley for an appointment today to get the bright white smile you have always wanted at 317-841-1111 or generaldentistryindianapolis.com.
Dr. George Kirtley welcomes patients from Spring Hill, Beech Grove and Warren Park