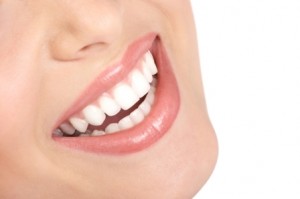 Many people are living with damaged teeth in form or another. Perhaps you are one of those people? Do you have a cracked tooth, a severe cavity or physical trauma to a tooth, stemming from an accident? With circumstances like these the chances are more than likely that your tooth may not be able to be saved. Modern dentistry has a number of options that look and feel like a natural tooth, and one of the most common solutions for teeth that can't be saved is the dental implant.
What is a dental implant? A dental implant is an artificial tooth root that is placed into your jaw to hold a replacement tooth or bridge(perio.org), through a combination of procedures that work together to provide a prosthetic tooth for patients. The procedure for installing the implant is straightforward, but takes time.
Implants consist of three primary components:
– A titanium post screwed into the bone of the tooth socket
– A titanium extension post is attached to the screw base and provides a socket for the crown
– A dental crown – often porcelain – is attached to the middle titanium post
Once the damaged tooth is removed, the area will be allowed to heal. Once healed, the post is attached to the bone, and again the mouth is allowed to heal. During this time, a lightweight temporary crown will be placed (often using a retainer) to maintain the patient's smile and protect the post. After the screw is healed in place, the new permanent crown is attached, and the patient has a new artificial tooth that looks exactly like the tooth it replaced.
Dental implants are a popular choice because they last a very long time, have a high success rate, can be used for treating a wide variety of serious problems, and provide a replacement tooth that is almost indistinguishable from a natural tooth. Dental implants are popular among patients because the implant looks and feels like a tooth, implants do not require special cleaning like bridges, and they do not need to be removed nightly like dentures.
Once the procedure is complete, the resulting implanted tooth will allow you to eat normally, speak normally, and will look and feel just like a natural tooth. The dental implant has a very high success rate. However, there are many variables, especially the timing between each step of the procedure, so be sure to talk to your dentist about specifics before you commit to the procedure.
Properly cared for dental implant can last for decades.  If you have a tooth that is damaged, or if you believe a dental implant may be right for you, ask your dentist about implants.
For more information on dental implants and to make an appointment call, Dr. Kirtley at 317-841-1111 or visit his website dentalimplantsinindianapolis.com 
Dr. Kirtley gladly welcomes patients from Spring Hill, Beech Grove and Warren Park.