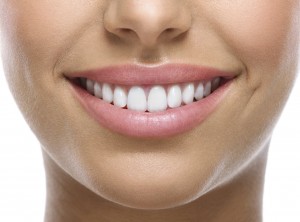 While some think this is a rare cancer, mouth cancers will be newly diagnosed in about 115 new individuals each day in the US alone, and a person dies from oral cancer every hour of every day. If you add the sub category of laryngeal throat cancers, the rates of occurrence (about 12,000 additional new cases per year) and death are significantly higher. When found at early stages of development, oral cancers have an 80 to 90 % survival rate. Unfortunately at this time, the majority are found as late stage cancers, and this accounts for the very high death rate of about 43% at five years from diagnosis (for all stages and etiologies combined at time of diagnosis), and high treatment related morbidity in survivors. Late stage diagnosis is not occurring because most of these cancers are hard to discover, it is because of a lack of public awareness coupled with the lack of a national program for opportunistic screenings which would yield early discovery by medical and dental professionals. Worldwide the problem is far greater, with new cases annually exceeding 450,000.
April is Oral Cancer Awareness Month. Oral cancer refers to cancer that develops in any of the parts that make up the mouth. Oral cancer is one of several types of cancer grouped in a category called head and neck cancers. Mouth cancer and other head and neck cancers are often treated similarly.
If you notice any of the below changes, contact your dentist or health care professional immediately.
What Are the Symptoms of Oral Cancer?
The most common symptoms of oral cancer include:
Swellings/thickenings, lumps or bumps, rough spots/crusts/or eroded areas on the lips, gums, or other areas inside the mouth
The development of velvety white, red, or speckled (white and red) patches in the mouth
Unexplained bleeding in the mouth
Unexplained numbness, loss of feeling, or pain/tenderness in any area of the face, mouth, or neck
Persistent sores on the face, neck, or mouth that bleed easily and do not heal within 2 weeks
A soreness or feeling that something is caught in the back of the throat
Difficulty chewing or swallowing, speaking, or moving the jaw or tongue
Hoarseness, chronic sore throat, or change in voice
Ear pain
A change in the way your teeth or dentures fit together
Dramatic weight loss
How Is Oral Cancer Diagnosed?
As part of your routine dental exam, your dentist will conduct an oral cancer screening exam. More specifically, your dentist will feel for any lumps or irregular tissue changes in your neck, head, face, and oral cavity. When examining your mouth, your dentist will look for any sores or discolored tissue as well as check for any signs and symptoms mentioned above.Your dentist may perform an oral brush biopsy if he or she sees tissue in your mouth that looks suspicious. This test is painless and involves taking a small sample of the tissue and analyzing it for abnormal cells. Alternatively, if the tissue looks more suspicious, your dentist may recommend a scalpel biopsy. This procedure usually requires local anesthesia and may be performed by your dentist or a specialist. These tests are necessary to detect oral cancer early, before it has had a chance to progress and spread.
See your dentist on a regular schedule. Even though you may be conducting frequent self exams, sometimes dangerous spots or sores in the mouth can be very tiny and difficult to see on your own.
The American Cancer Society recommends oral cancer screening exams every 3 years for persons over age 20 and annually for those over age 40.
During your next dental appointment, ask your dentist to perform an oral exam. Early detection can improve the chance of successful treatment.
For more information and to make an appointment call, Dr. Kirtley at 317-841-1111 or visit his website smilesbygeorge.com
Dr. George Kirtley welcomes patients from Spring Hill, Beech Grove and Warren Park