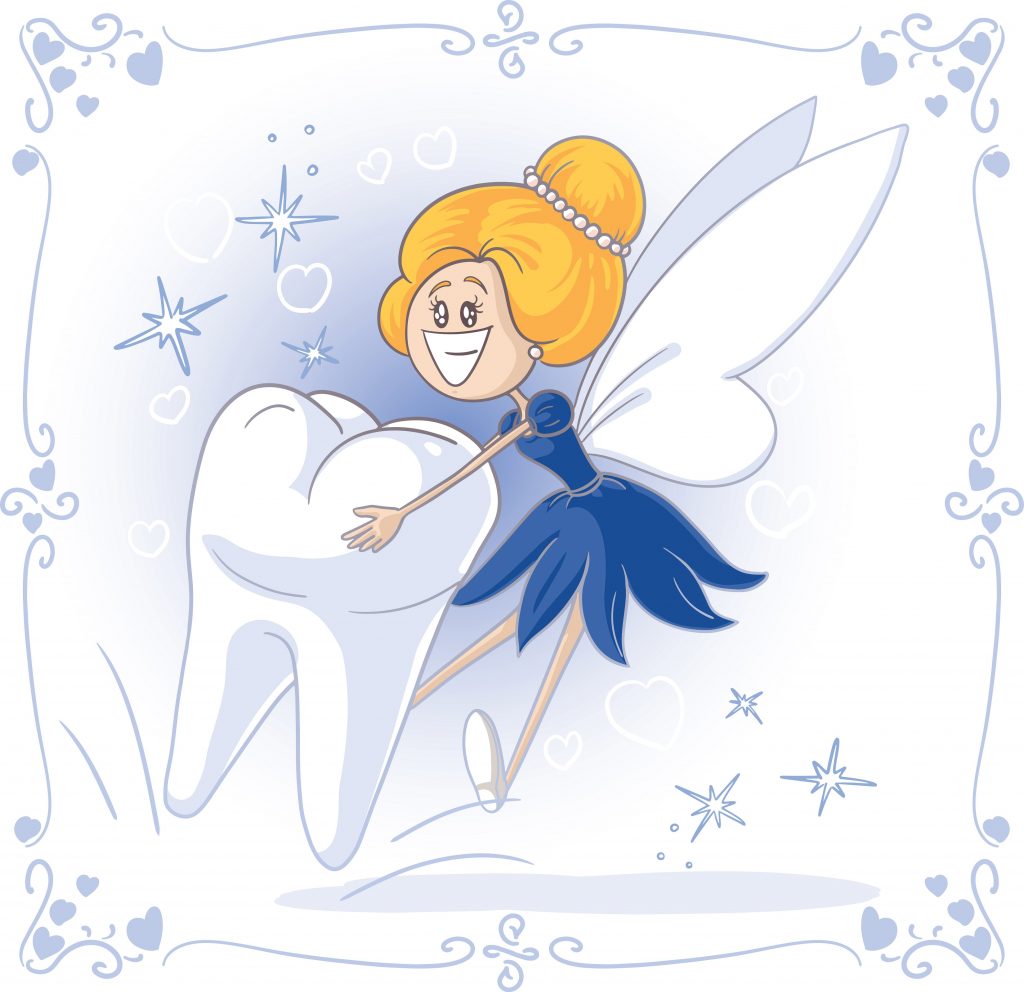 One of the first rites of passage as a child is losing your first tooth. Not only is it fun to wiggle it around, but tiny humans missing a tooth are officially turning into big kids. The bonus is learning that you tuck it under your pillow for a special surprise from the Tooth Fairy.
But where did this tiny dental nymph come from? Some believe that the story begins with a fairy living under a tree's roots near a riverbank. One of her favorite things to do was to collect the little objects people lost that washed up on the shore. These tiny treasures were not only toys, but she could also feel the memories associated with it.
The one treasure she always wanted but never washed ashore was a child's tooth. To her, there was nothing happier than a child about to lose their first tooth and she wanted one very badly.
One day, a little girl found our little fairy while playing with her friends. When the fairy noticed she had a loose tooth, she asked if she could have it. The little girl said yes and that she would put it under her pillow as soon as it fell out.
The fairy couldn't wait for the little girl's gift, but then she thought, "Oh, no! She's going to give me her tooth. I need a gift in return!" So, she rummages through her trinkets and finds a coin.
The next morning, the little girl wakes up and finds the coin gift left by the little fairy, so she tells her friends at school to try it and thus, the Tooth Fairy was created. Happy National Tooth Fairy Day!
Visit Dr. Kirtley today and schedule an appointment to maintain a healthy smile. Call 317-841-1111 or www.smilesbygeorge.com.
Dr. George Kirtley proudly serves Indianapolis and all surrounding areas.