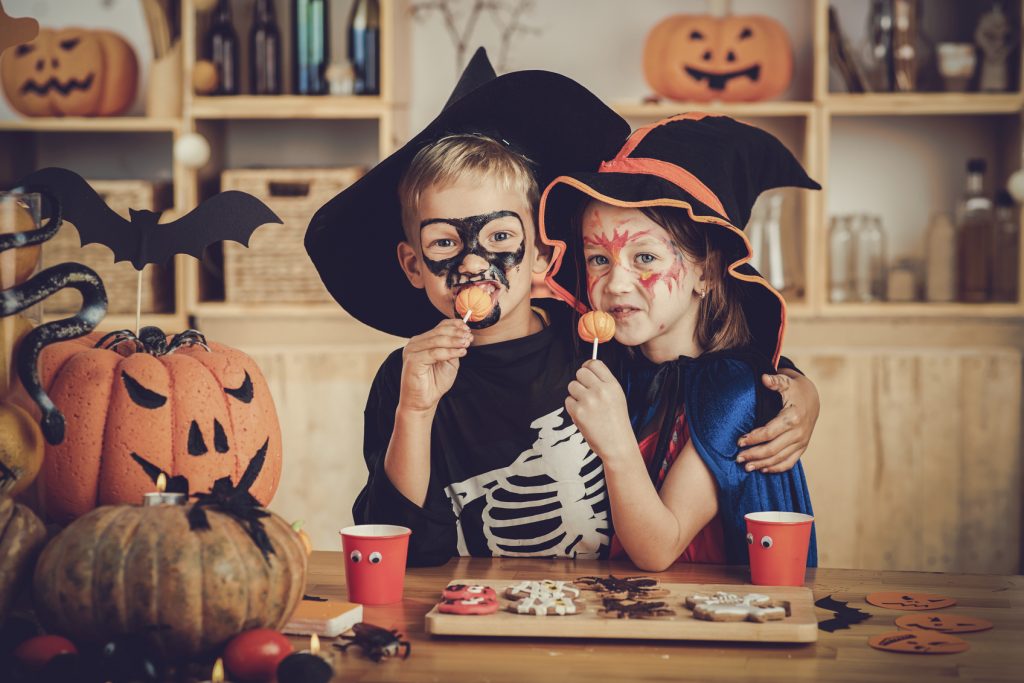 As parents, we want to give our children the world, even if that means we have to play 'bad cop' once in a while. Halloween is the brink of the holiday season, a season that is filled with delicious treats everywhere we look. And that's bad news for our smiles if we aren't careful. The following is a list of a few culprits – the more you avoid them, the better off your smile will be. We aren't saying don't celebrate the season, just do it in moderation to avoid issues in the future:
Skittles. Skittles may want you to taste rainbows, but they are also letting you ruin your teeth's enamel by combining sweet and sour for a pH level of 2.5, levels so high they can cause serious damage to your little one's teeth.
Caramel. Not only does the sticky texture stick to your teeth's surface and loves to get deep into the crevices, but it can also loosen dental fixtures, like braces or fillings, making it especially harmful for those with dental work.
Gummy Bears. Similar to caramels and other sticky candies, the gelatin used to make the gummy candy gummy, also sticks to the crevices of your teeth, making it difficult to remove.
Jolly Ranchers. Not only are they a hard candy that can damage teeth when bitten but sucking on hard candy isn't a quick process, and the sugar wastes no time working their way into a tooth.
Halloween is an exciting holiday for the little humans. It is important to impart good habits early, while still allowing the fun to continue. The best way to do that is to make it a family affair. Happy Halloween!
Visit Dr. Kirtley today and schedule an appointment to maintain a healthy smile. Call 317-841-1111 or www.smilesbygeorge.com.
Dr. George Kirtley proudly serves Indianapolis and all surrounding areas.